Commercial Wildlife Management
Welcome to Animal Damage Control: Your Expert Commercial Wildlife Relocation Solution!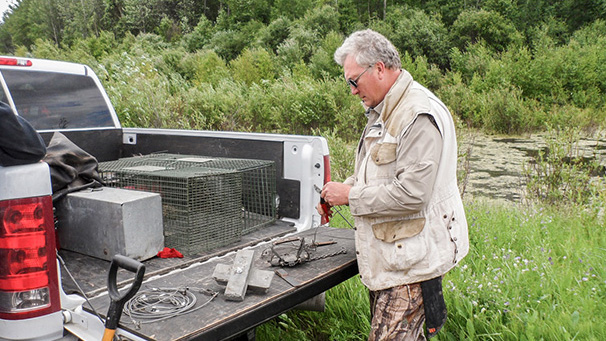 Wildlife encounters can disrupt your commercial operations and pose risks to both your property and the well-being of your employees. At Animal Damage Control, we specialize in providing professional and humane animal relocation services tailored specifically to meet the unique needs of commercial establishments.
Why Choose Animal Damage Control for Commercial Wildlife Relocation?
Expertise in Commercial Settings: Our team of experienced wildlife relocation specialists understands the intricacies of managing wildlife conflicts in commercial environments. We have extensive knowledge of the behaviors and habitats of various wildlife species commonly encountered in commercial settings, allowing us to devise effective relocation strategies.
Humane and Ethical Practices: We prioritize the well-being of both the animals and your business. Our relocation methods are guided by humane practices endorsed by wildlife conservation organizations. We employ techniques that prioritize the welfare and safety of the animals, ensuring a compassionate and ethical approach to wildlife management.
Tailored Solutions: We recognize that each commercial property has its unique challenges and requirements. Our experts will conduct a comprehensive assessment of your site, identifying the specific wildlife concerns and designing a customized relocation plan. We take into account the species involved, their habits, and the surrounding environment to develop effective and sustainable solutions.
Swift Response and Minimal Disruption: We understand that time is of the essence when it comes to commercial wildlife issues. Our team is available weekdays from 8 AM – 6 PM, ready to respond promptly to your relocation needs. We will work outside of office hours for special projects by request, or if it is deemed necessary by our wildlife experts. We work efficiently and discreetly to minimize disruptions to your business operations, ensuring a seamless transition throughout the relocation process.
Compliance with Regulations: We are well-versed in the regulations and guidelines governing wildlife relocation in commercial settings. Our team adheres to all legal requirements and obtains the necessary permits and licenses to ensure full compliance. You can have peace of mind knowing that our services are conducted in accordance with industry standards and governmental regulations.
Don't let wildlife jeopardize your commercial success. Trust the experts at Animal Damage Control to provide effective, ethical, and customized wildlife relocation solutions for your commercial property. Contact us today to schedule a consultation and take the first step towards a critter-free environment.